About Us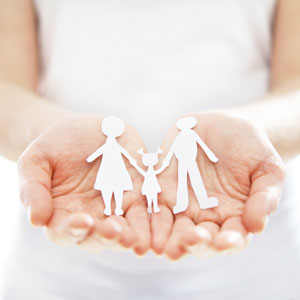 As an established fixture in Mooresville, Lake Norman Chiropractic has been in existence in the same location for more than 60 years! Chiropractor Dr. Todd Abernathy grew up in the neighborhood and plans to stay here for a long time. Caring and competent, he is also passionate about serving his patients with high-quality chiropractic care that gets results. Our office understands that your time is valuable and works to efficiently get you back to the things your enjoy. You won't spend senseless hours waiting to be treated at Lake Norman Chiropractic!
An Important Part of Your Healthcare Team
We don't want to replace your primary care physician but instead be a part of your wellness team. All ages of the family get treated here. From high school athletes looking to get back in the game after an injury to grandparents who want to get out of pain so they can pick up or play with their grandchildren, we want to help you.
Providing Honest, Straightforward Care
At our chiropractic office, we'll let you know if we're the right place for you. We're going to be honest with you, and if Dr. Abernathy can't help you, we will find somebody that can. Our patients trust us to do right by them. As a result, we receive many referrals from patients who are pleased with the excellent care they receive in our office. One thing you'll never experience at our clinic is a hard sell. You'll never feel pressured into signing up for extended care plans.
A Caring Team and Friendly Environment
Perhaps you've been to other healthcare practices in the past that felt clinical and not very friendly. That's not the case here. Our staff members genuinely care about our patients and each other. We're confident that you'll find that our office is the ideal place to not only heal but get on the path to better health.
MEET DR. ABERNATHY »
If you'd like to enjoy optimal health and function, contact our chiropractic office today to book a convenient same-day appointment! We accept insurance and offer free consultations.

About Lake Norman Chiropractic | (704) 664-3455