Chiropractic Care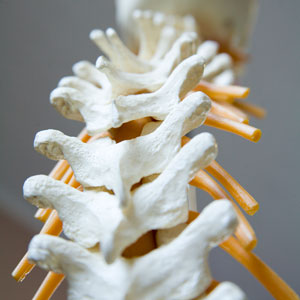 Safe, natural and effective, chiropractic care helps to return the body to its highest and best state without the risk associated with many medications. "My goal is to help whatever's in the way get out of the way so the body can heal itself," says Dr. Abernathy, who is a self-described finesse adjuster, not a power adjuster.
Patients likely come in, not because they see a problem, but because they feel the pain. First, we tackle the pain, and then we concentrate on the underlying cause of the pain. Lastly, we will teach exercises that can be done at home to stabilize the area.
Our Techniques
A highly clinical and competent adjuster, Dr. Abernathy is skilled in an array of chiropractic techniques. He will use whatever method that you respond to.
Activator Methods® : Dr. Abernathy is certified in this technique that uses an instrument to deliver a consistent, low-force thrust.
Diversified : This technique uses a manual thrust to free up stuck spinal joints.
Extremities :With this type of adjusting, wrists, elbows, shoulders, knees and other joints of the body can be addressed.
Gonstead : This full spine approach uses X-rays for a thorough evaluation and documented results.
Thompson : A special table is used in this technique to reduce the amount of energy needed to adjust the spine.
Decompression : A specially-equipped table will ever-so-slowly stretch your spine. And then relax it. Stretch. And relax. Excellent for disc cases.
Conditions We Can Address
Here are some of the conditions that we have been able to successfully manage at Lake Norman Chiropractic:
Carpal tunnel syndrome
Disc pain
Fibromyalgia
Headaches
Hip bursitis
Low back pain
Neck pain
Patellofemoral syndrome (grinding kneecaps)
Pediatric conditions
Plantar fasciitis
Sciatica
Scoliosis
Shoulder injuries
Tennis elbow
Whiplash
Book a Free Consultation!
Wondering if chiropractic is right for you and your health concerns? We invite you to schedule a complimentary consultation with Dr. Abernathy today at Lake Norman Chiropractic. Our Mooresville chiropractic office is open late and features same-day appointments to fit your busy schedule!
CONTACT US »

Chiropractic Care Mooresville | (704) 664-3455